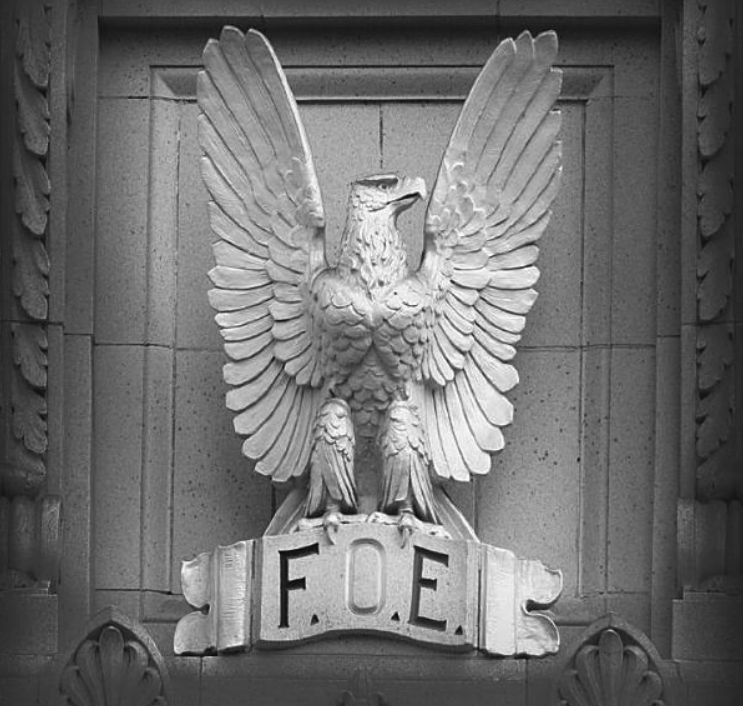 Welcome to the Fraternal Order of Eagles #3870 in Winnipeg
The Fraternal Order Of Eagles # 3870 in Winnipeg first opened its doors in 1980, continuing the FOE tradition that began in 1898.
We proudly support a variety of causes, including annual fundraisers to help make advancements in research for heart disease, Parkinson's, diabetes, cancer and other medical conditions.
But being an Eagle isn't just about giving—we like to have fun too!

The EAGLE'S EYE Newsletter is our monthly publication full of news, events and everything fun!
Simply fill in the sign up form and receive your copy in your mailbox today!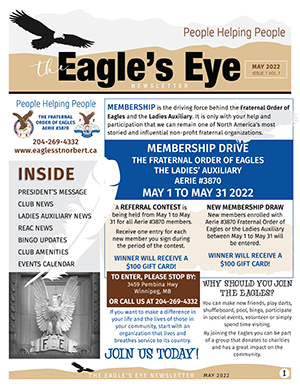 Subscribe to The Eagle's Eye